We arrived to Chelan on a smoky Tuesday evening. Wednesday and Thursday were spent mostly indoors at Grandma's house. Although stuck in doors due to the smoke, we got to do some great visiting. JZ's childhood buddy came to visit with us on Wednesday evening, and Thursday afternoon Little Monkey and I packed it up and went to visit friends for the day. So far what I've loved most about this trip is introducing Little Monkey to our friends and to their little monkeys! Thursday night I even got a Mama's night in with wine and board games while the Papas watched over our monkeys.
Friday came and finally we got out of the smoke. Because of our traveling and for insurance purposes that I don't fully understand, Little Monkey missed his 15-month check up. Luckily, we have great insurance and I was able to find a pediatrician in-network in nearby Wenatchee. While it was a little bit of a drive to get the appointment, I did not mind at all. Grandma came with us and we got to see clear blue skies! The appointment went very well and the three of us enjoyed a lovely outdoor lunch and a walk around Wenatchee's Pybus Public Market. We even stopped for delicious espresso milk shakes on the way home (can't remember exactly where, it's a little drive through near Entiat but soooo yummy!). JZ went out Friday night with his buddies.
With help from the rain gods we had semi clear skies come Saturday morning. This was great news! Finally, Little Monkey was able to get outside with Grandma and enjoy her beautiful country home picking grapes and looking at flowers. Saturday night Grandma watched over Little Monkey and JZ and I went out with his pals for some good old fashion fun on the town in Chelan. Between dancing and boating in the moonlight, our night out was one for the record books!
Sunday rolled around and it was time to pack it in and move on. The skies had cleared up and we would have loved to stick around Chelan a little longer, but we had already pre-paid for an airbnb in Missoula, Montana. We took a detour on the way out of town to see JZ's old childhood homes. Neither of them burned down, but the scorching right up to the doorsteps and all around were devastatingly surreal. Praying for everyone who was affected by these horrific fires. And praying for rain!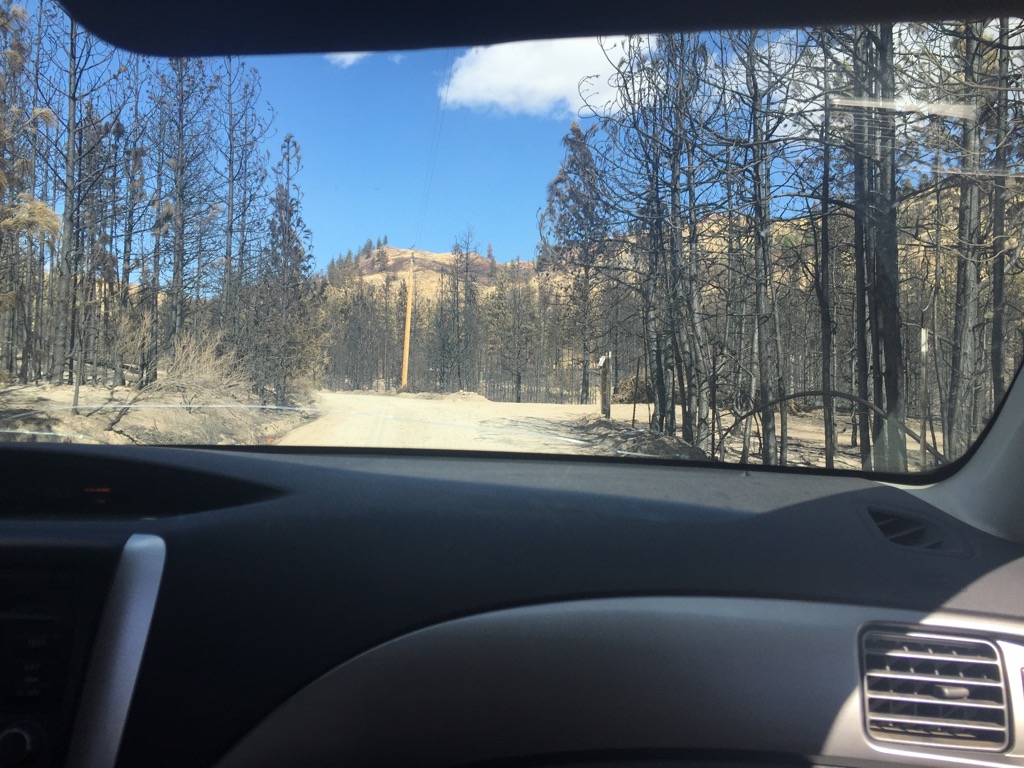 On The Road Again,
Kato